Part Feeder Accessories from Bellco Feeders
When you're purchasing a custom system, you want to make sure it has all the necessary components to ensure it functions properly.
At Bellco, we also wanted to include and offer a full line of part feeder accessories. Our accessories not only help our systems function better, they offer convivence and piece of mind to our customers.
Our line of accessories are field proven to offer increased performance and peace of mind.
Linear feeders and in-line tracks
Air units
Lockable controls boxes
Elevated conveyors
Bulk hoppers with automatic shortage sensing and shut-off
Accessories

for Parts Feeders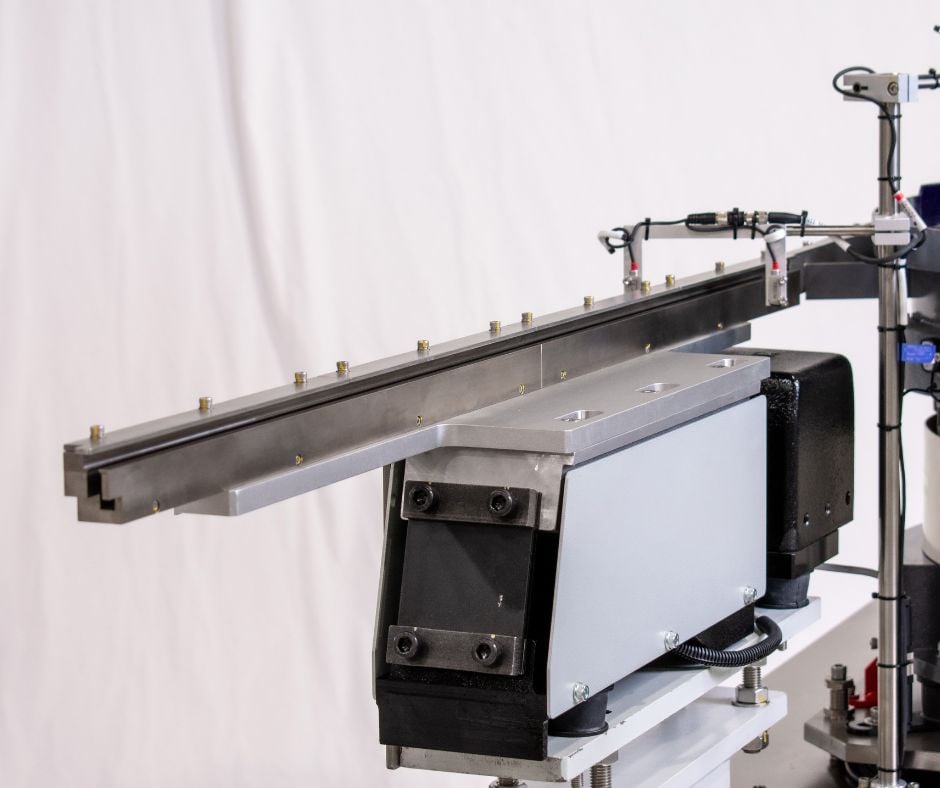 Our linear feeders convey parts away from our parts feeding systems in the same orientation. They can move parts over short or relatively long distances, which creates an accumulation of parts and buffer storage. This allows for a consistent flow of orientated parts from the feeder to the parts escapement and then to an automated machine or other handling system.
All of our systems come standard with either a latched or a lockable controller box with a clear lexan window for viewing.
Our steel boxes efficiently keep the controllers dust free and also prohibit operator tampering.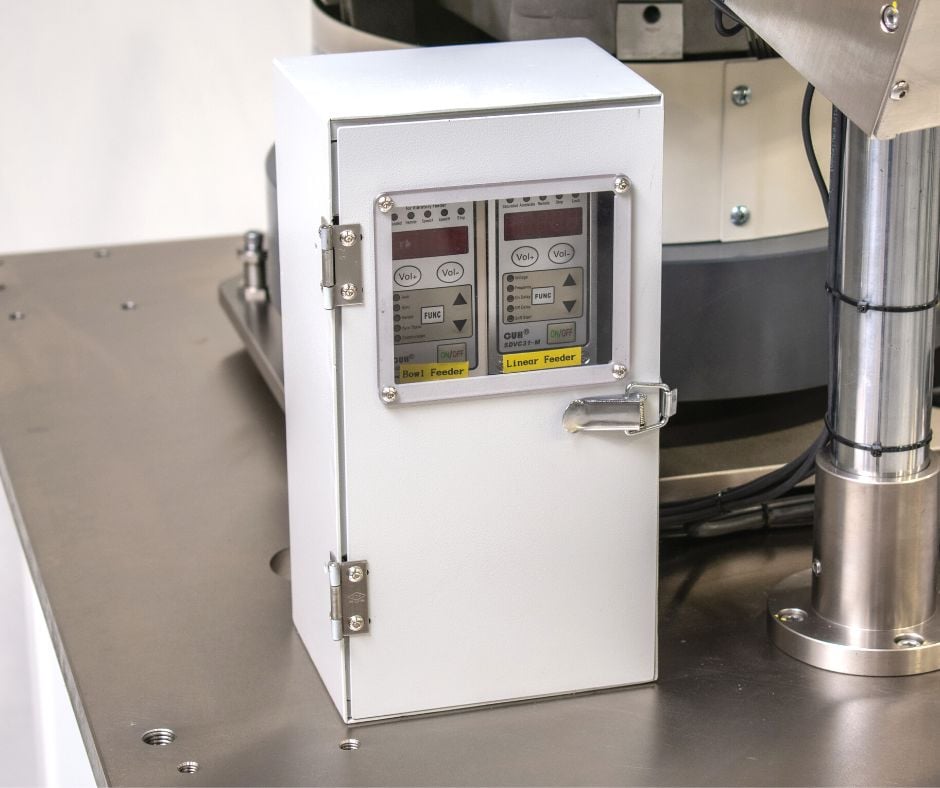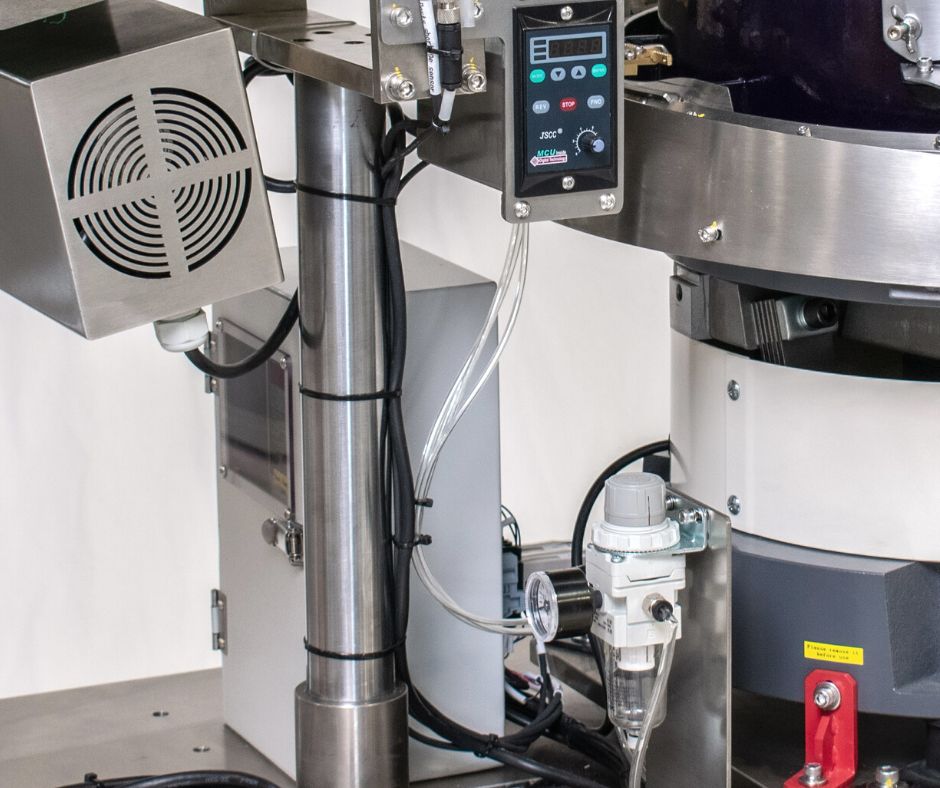 Our parts feeding systems can easily be equipped with air units to help guide parts through the system.
Our standard package includes:
SMC valves
FESTO air prep unit with air filter
All plumbing and fasteners
We carry a full line of bulk part hoppers and custom conveyors but, some applications need a combination of both.
Our hopper and elevated conveyor duo are perfect for applications that require parts to be loaded at an ergonomic height and then travel upward to their end destination.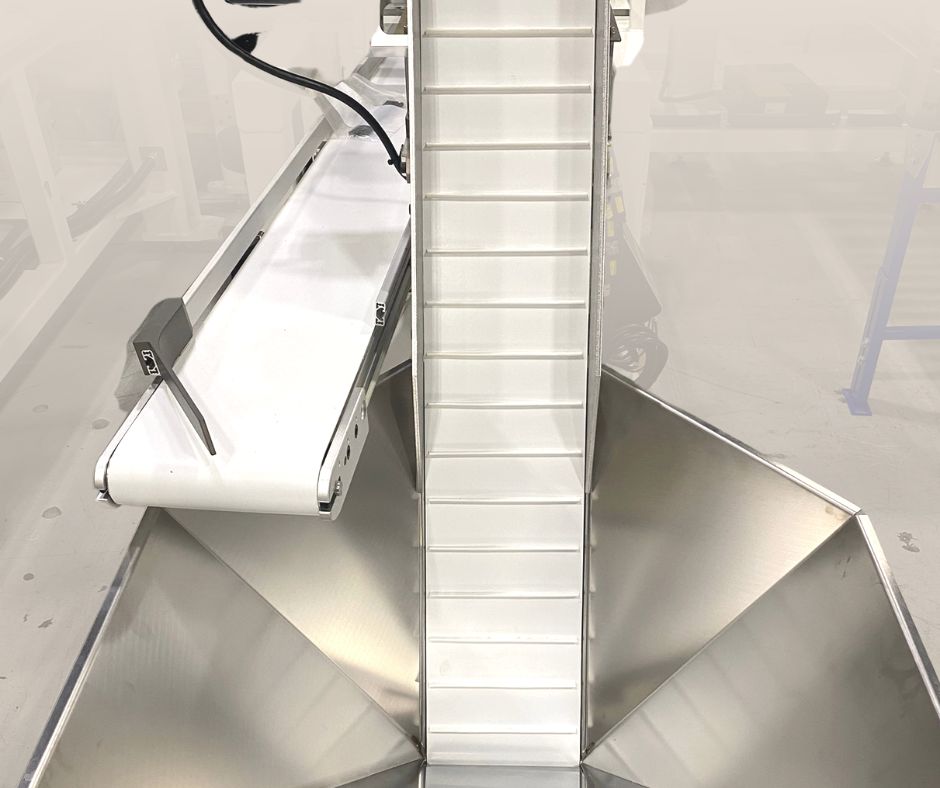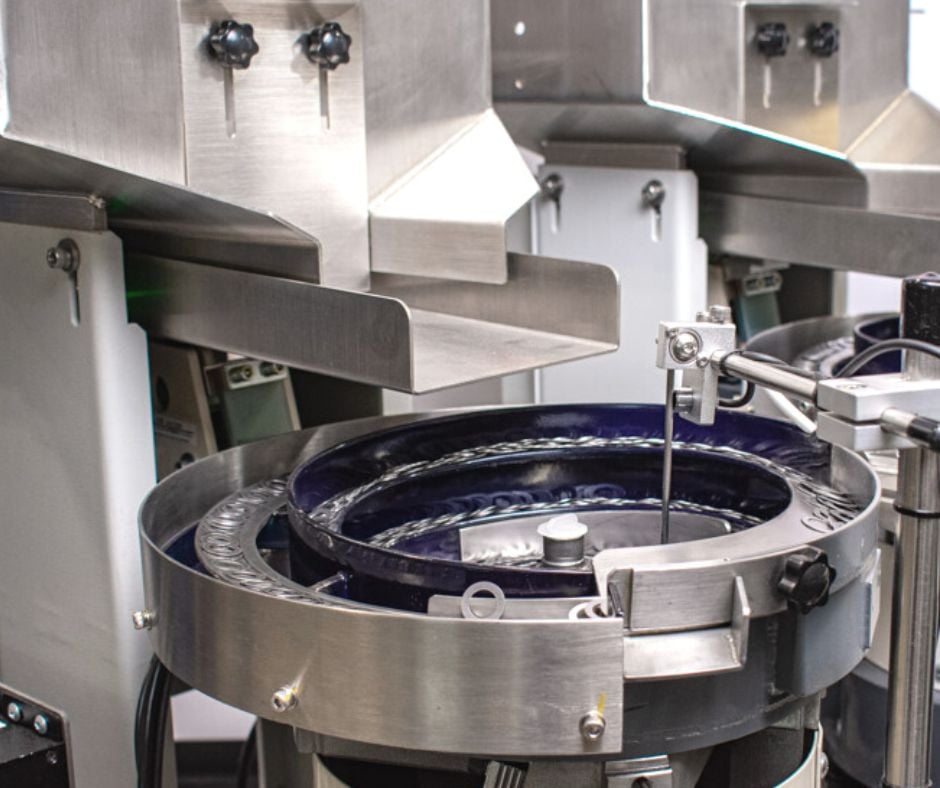 Our bulk hoppers are designed to automatically add more parts when needed using part shortage sensing and intelligent controls.
Frequently Asked

Questions
What features are included in my quote?
Our online Get a Quote form walks you through certain features you would like us to quote for you. These features will all be outlined on your quote but, if you have a specific question let us know.
Do you stock replacement parts?
Yes, we do. All of our feeding systems are delivered with a full Bill of Material (BOM), and a recommended spare parts list. Any spare parts for your systems can be purchased through Bellco.
How can I schedule service?
Great question, we support our systems wherever they end up. Send us an email to
info@bellcofeeders.com
or fill out the contact form on our website and a Bellco team member will be in touch soon.
We understand the importance of quality components, competitive pricing and on-time deliveries. Our team is available to answer your questions and provide a quote for your custom parts feeding solutions.