Custom Part Hoppers from Bellco Feeders
A bulk parts hopper is primarily used to minimize operator interaction but is also a very important aspect in the performance of the feeder. Hoppers regulate the number of parts in the bowl, adding more when needed, resulting in less downtime and consistent parts feeding.
When designing a hopper we keep the process simple and really only need to know two things: how long do you want the feeder to run unattended, and the size and weight of your parts. Our team will recommend the best type of hopper and the optimal size for your application.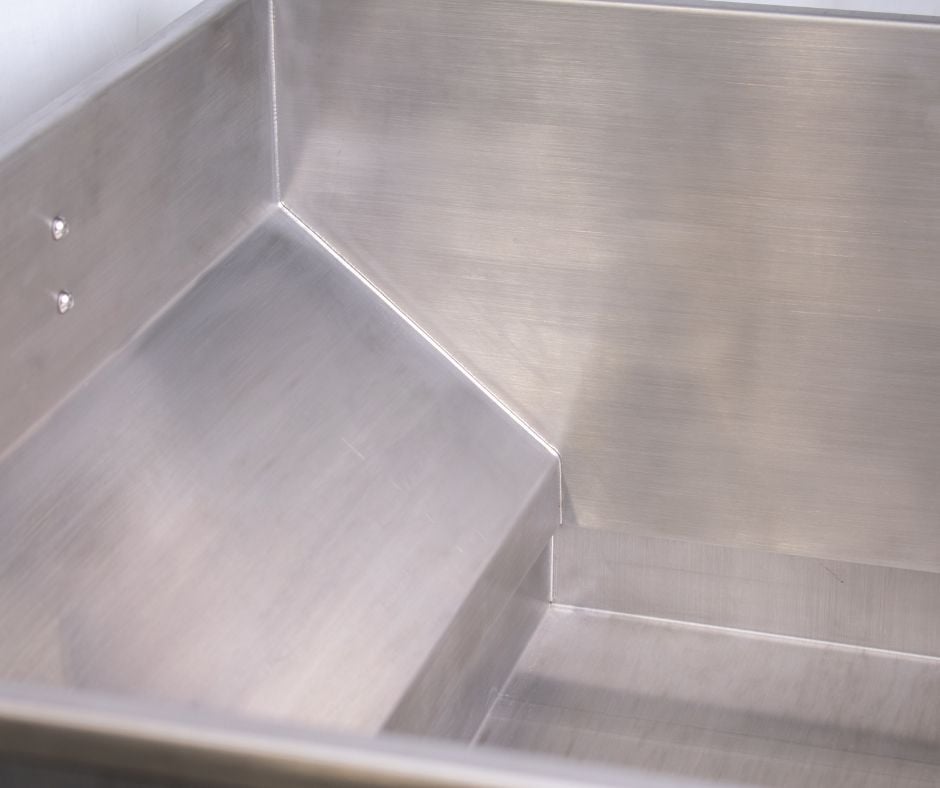 Stainless Steel

Construction
All our hoppers are construction using 316 Stainless Steel for maximum durability, regardless of the manufacturing environment.
Our technicians take their time to ensure each weld line is straight and each surface is brushed consistently.
Benefits of Bellco

Elevated Conveyors
Notes about ergonomics and ease of elevated hoppers.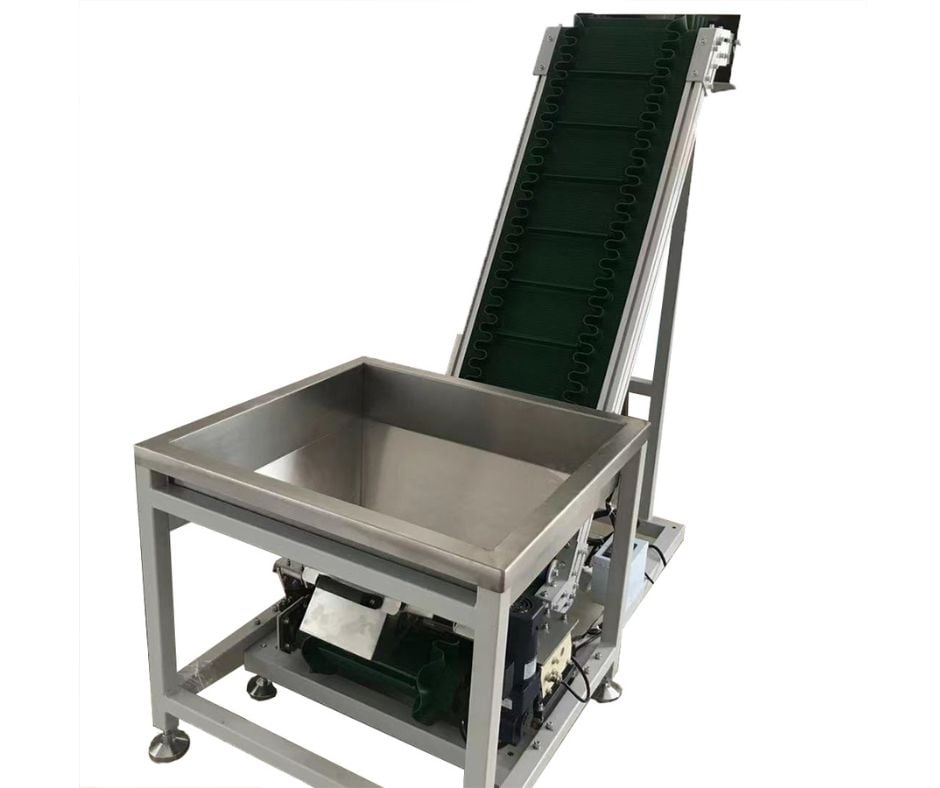 Frequently Asked

Questions
How big should my hopper be?
Because all of our hoppers are custom designed, our team of engineers will work with you to design the correct size for your application.
Do you stock replacement parts?
Yes, we do. All of our feeding systems are delivered with a full Bill of Material (BOM), and a recommended spare parts list. Any spare parts for your systems can be purchased through Bellco.
How can I schedule service?
Great question, we support our systems wherever they end up. Send us an email to
info@bellcofeeders.com
or fill out the contact form on our website and a Bellco team member will be in touch soon.
We understand the importance of quality components, competitive pricing and on-time deliveries. Our team is available to answer your questions and provide a quote for your custom parts feeding solutions.