Custom Vibratory Bowl Feeders from Bellco Feeders
Vibratory feeder bowls are the most common way to sort, feed and orient parts in a manufacturing setting.

Parts are added from bulk and due to a specific vibration tuning process, feed around and up the bowl passing though various tooling processes until the exit in-line oriented a specific way.
At Bellco Feeders we take pride in delivering the best vibratory bowl feeding systems at ultra competitive pricing. Our team has years of experience designing feeding solutions to handle a wide range of part geometries.
Our

Standard Package

Includes:
Our linear feeders are the most common accessory incorporated into our bowl feeder package.
This feeder works similarly to the bowl but, its main purpose is to move parts in a line to exit the feeder bowl system. This type of feeder can move the parts using vibrations and/or air guidance to any desired location away from the bowl.
A liner feeder also creates an accumulating buffer which makes sure a part is always ready to be unloaded and aids in feeder rate and output.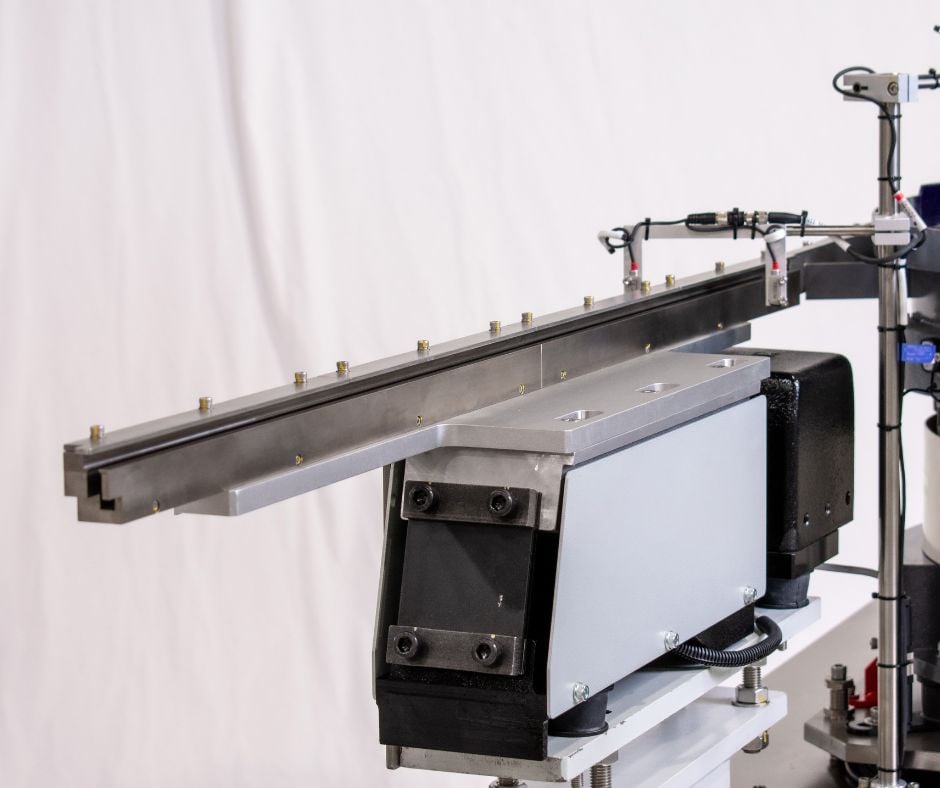 Frequently Asked

Questions
Are your bowls stainless steel?
Yes, our bowls are constructed from 316 stainless steel.
Do you stock replacement parts?
Yes, we do. All of our feeding systems are delivered with a full Bill of Material (BOM), and a recommended spare parts list. Any spare parts for your systems can be purchased through Bellco.
How can I schedule service?
Great question, we support our systems wherever they end up. Send us an email to
info@bellcofeeders.com
or fill out the contact form on our website and a Bellco team member will be in touch soon.
We understand the importance of quality components, competitive pricing and on-time deliveries. Our team is available to answer your questions and provide a quote for your custom parts feeding solutions.