Custom Step Feeders from Bellco Feeders
Step feeders are a concise, low-noise, and low-maintenance alternative to bowl feeders, and in many applications, they can tool components without aid or air.

The step feeders supply the parts from bulk in small arrays to the following process.
They gather them in an integrated hopper and then transport them by an elevator system, creating an upwards waterfall effect. It is the first step in singulating and orientating the parts and providing them in a controlled way for the next step in the manufacturing process.

The batches in which the step feeder provides the components are fully configurable. We can program extra processing steps in the separation and control supply according to your requirements.
At Bellco Feeders, we design our step feeders to be durable and reliable. Fastener and tool types, torque specifications, space availability, and even more variables influence the appearance of step feeders.
Mastering the industrial handling equipment requires understanding the industry first. Our diverse client base has benefited from that approach.
Our engineers have 20 years of experience serving medical manufacturers, automotive companies, and many more. They can help you with making the right decision for your business.
Whether you need to assemble medical devices or personal care products, we know how your industry works and what it takes to stay ahead.
We are experts in custom machinery.
Our

Standard Package

Includes:
Step feeders offer numerous benefits over conventional vibratory bowl feeders:
Handle fasteners and small components faster and gentler
Low noise emissions
Low susceptibility to soiling - for our products, we use high-quality stainless steel, a standard 1" ground steel base plate with a nickel-plating finish
More room for improvement - more space for camera systems and integrated sensors that help with essential part observations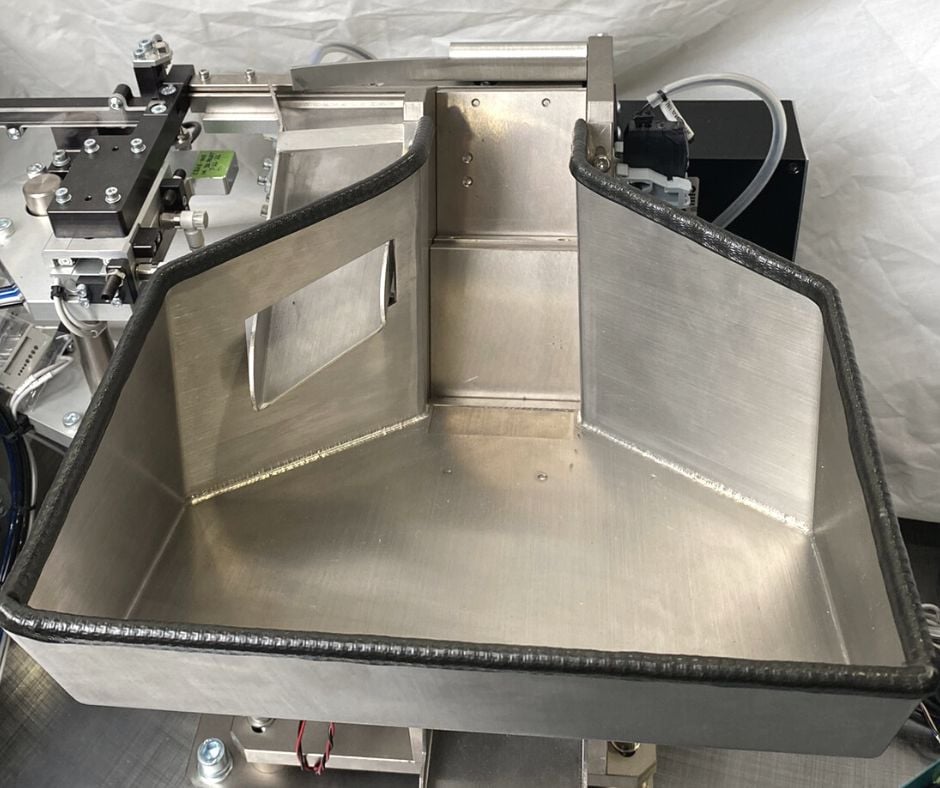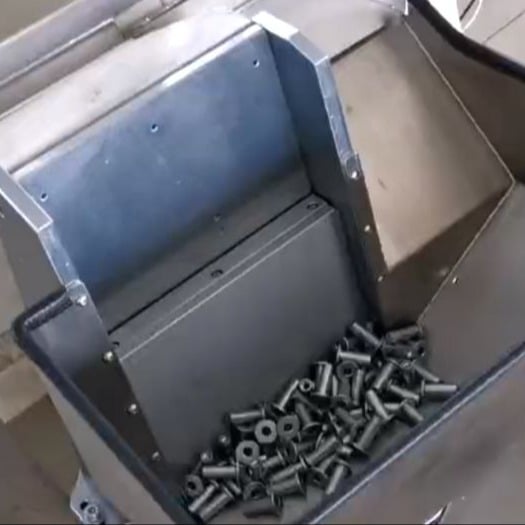 What are the most prevalent problems with feeding solutions?
Damaged parts when some feeding solutions impair some components and compromise the product line.
Recurrent jamming when parts become stuck leads to employee and production downtime to find a solution.

At Bellco Feeders, we address these possible issues. For years before we established our automated solutions on the market, we had been testing and error-proofing our feeding part systems to ensure our clients manufacturing process finished accurately with minimal issues. A dedicated service team is ready to train you to use the equipment and come on-site to help you when needed.
Frequently Asked

Questions
Are your bowls stainless steel?
Yes, our bowls are constructed from 316 stainless steel.
Do you stock replacement parts?
Yes, we do. All of our feeding systems are delivered with a full Bill of Material (BOM), and a recommended spare parts list. Any spare parts for your systems can be purchased through Bellco.
How can I schedule service?
Great question, we support our systems wherever they end up. Send us an email to
info@bellcofeeders.com
or fill out the contact form on our website and a Bellco team member will be in touch soon.
We understand the importance of quality components, competitive pricing and on-time deliveries. Our team is available to answer your questions and provide a quote for your custom parts feeding solutions.