Electrical

Components Industry
We have experience manufacturing

parts feeding systems

for Electrical Connectors
Assembly automation is especially beneficial in electronics manufacturing. With the shrinking size of components and circuits, products become more complex. Increased global rivalry and innovations are the top challenges among players in the electronics industry. Using automation, you can solve issues related to high component density, small pitches, manifold layers, and small and intricate parts that require precise positioning.
We are experts in the small-part assembly in electronics manufacturing - we will help you place the right part in the right position at the right time.
We design our high-performance vibratory part-feeding systems to deliver repeatable precision and create continuous manufacturing efficiency. Share your requirements, and we will help you maximize your productivity and reliability with our cost-effective solutions without compromising the quality of your mass production line.

Our automated machines work with very little monitoring, thanks to which you will optimize and increase your team's effectiveness.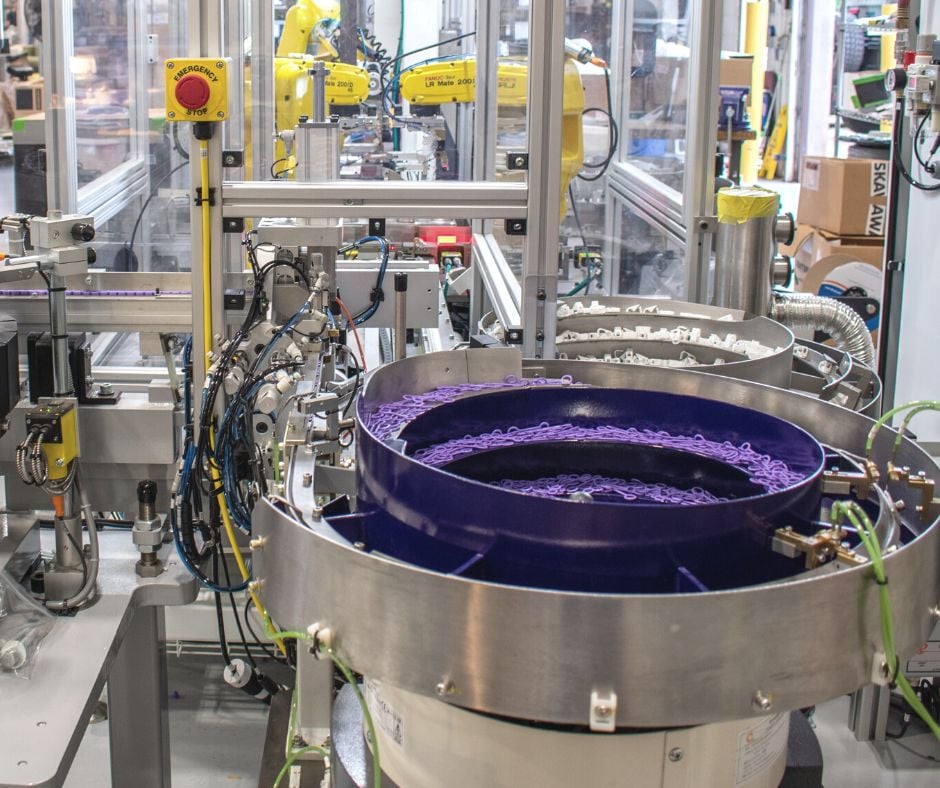 Benefits

of Bellco Feeders
We provide custom solutions, which means that no application is out of our wheel house. Our team has years of experience designing and manufacturing a variety of industrial parts feeding system including:
Metal Washer Vibratory Feeder Bowls for FDA Approved Medical Device

Bellco Feeders was able to design, identify and implement high-quality components to feed parts parts into an automated medical device assembly machine.

From ease of use, to operational costs, quality control and overall cost-effectiveness we effectively supplied systems that met all of our csutomers needs.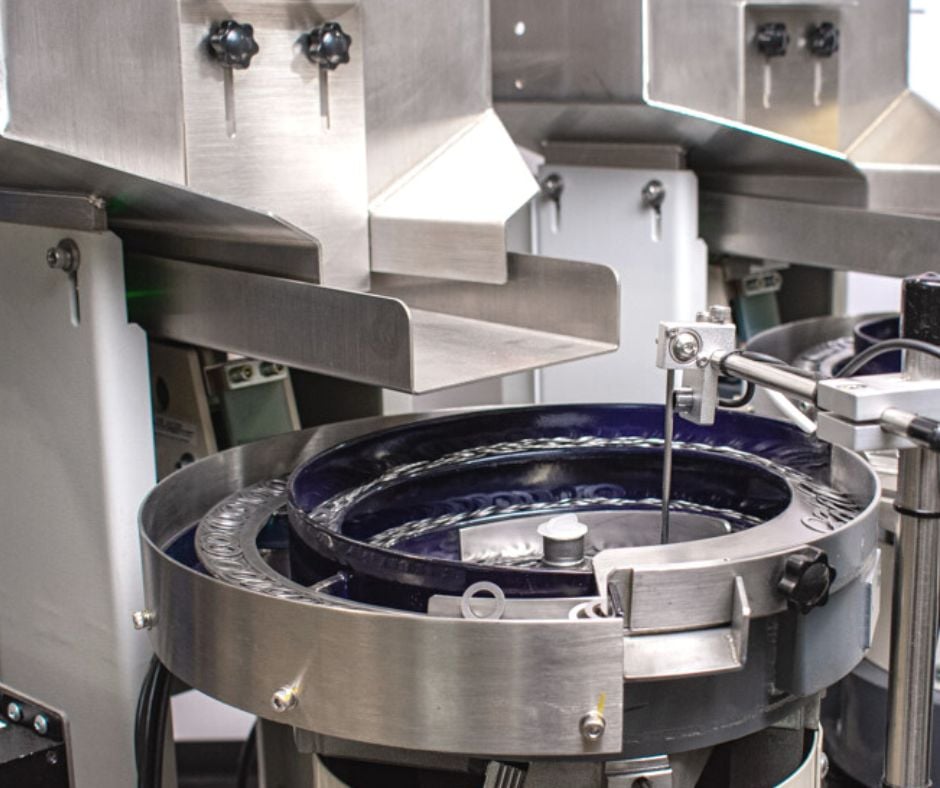 We understand the importance of quality components, competitive pricing and on-time deliveries. Our team is available to answer your questions and provide a quote for your custom parts feeding solutions.