Medical and Pharmaceutical

Indsutry
We have experience manufacturing

parts feeding systems

for the Medical and Pharmaceutical Industries
We are witnessing a time of profound transformation in the medical and pharmaceutical industries. Adapting to a fast-paced environment and scaling via high-quality, innovative, and accurate solutions is more crucial than ever.
We maintain the highest industry standards to ensure high-quality and accuracy for your pharmaceuticals and medical devices.
Maintaining the highest quality standards and still offering products at competitive pricing, we help engineers in the medical and pharmaceutical industry with parts feeding automation and equipment.


Working with Bellco offers you three fundamental advantages:
Manufacture products faster to expand access to healthcare while shrinking costs.
Modern automated solutions allow engineers and scientists to quickly access large amounts of data with minimal manual intervention.
Increase precision and reliability in your critical medical applications.
Our engineers customize application-specific solutions for your unique challenges - you receive bespoke designed feeding systems which meet your variety of requirements.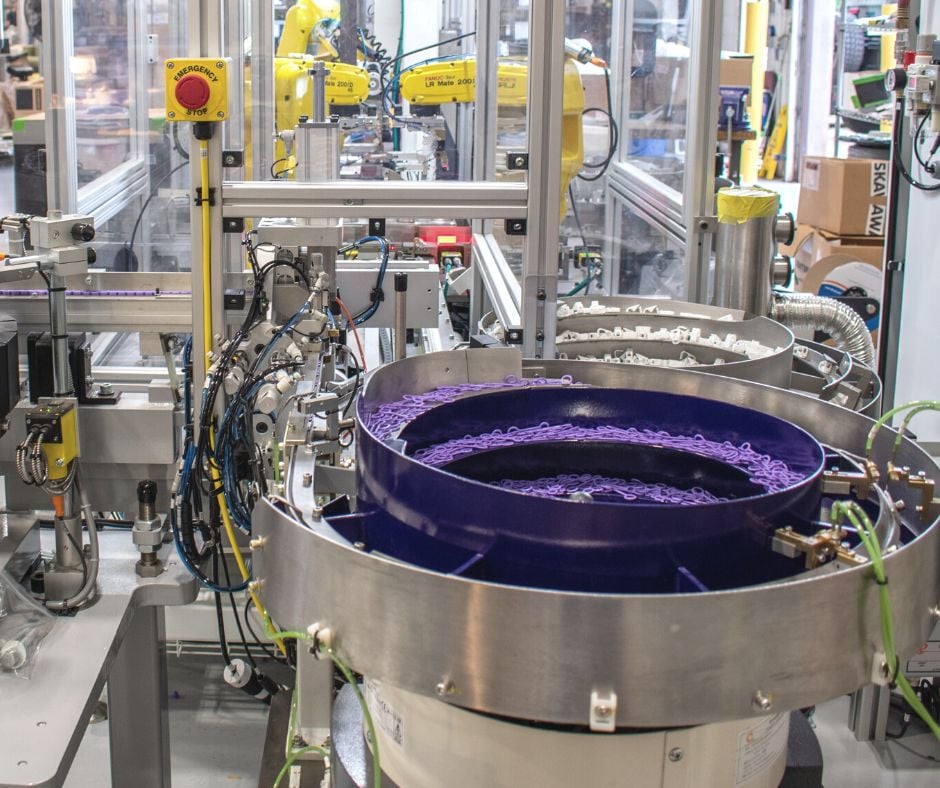 Benefits

of Bellco Feeders
We provide our clients with investment security thanks to our long product lifecycle and spare parts for all of our feeding systems. We also adhere to GAMP (Good Automated Manufacturing Practices) to guarantee high efficiency and process control validation.
Our solutions handle a variety of products, including containers, bottles, caps, jars, vials, and other components. We construct all our systems with high-quality stainless steel to maintain the stringent hygiene requirements demanded by the medical and pharmaceutical sectors.



Metal Washer Feeder Bowls for FDA Approved Medical Device

Bellco Feeders was able to design, identify and implement high-quality components to feed parts parts into an automated medical device assembly machine.

From ease of use, to operational costs, quality control and overall cost-effectiveness we effectively supplied systems that met all of our csutomers needs.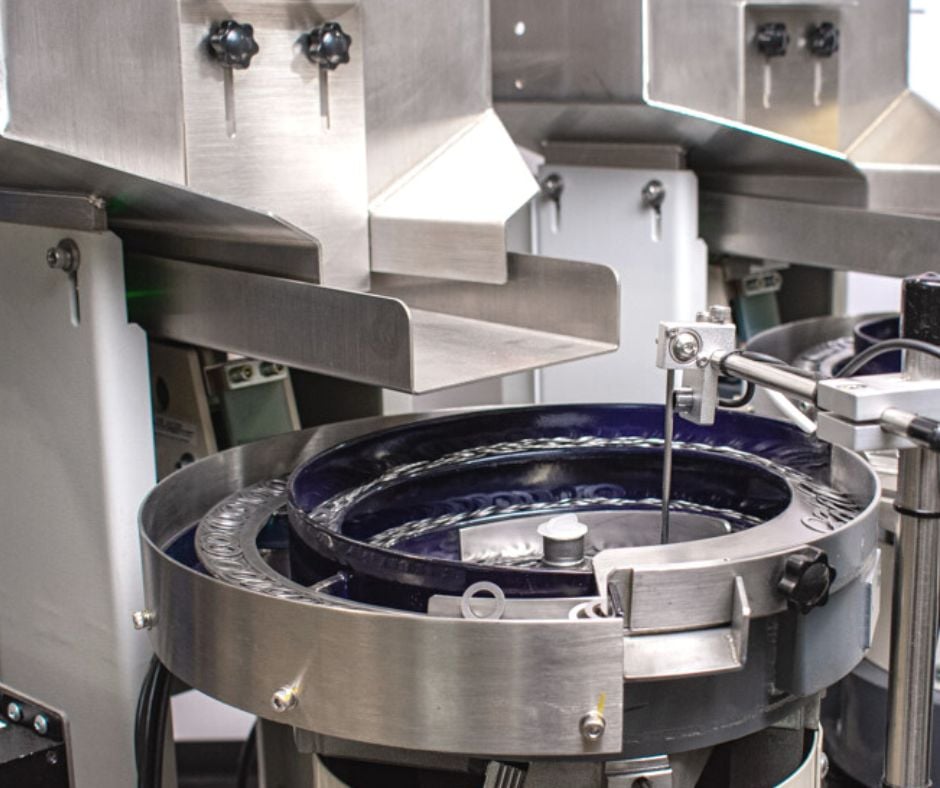 We understand the importance of quality components, competitive pricing and on-time deliveries. Our team is available to answer your questions and provide a quote for your custom parts feeding solutions.