We design and build

parts feeding systems

for nearly every industry.
We manufacture high-quality, custom-designed parts-feeding equipment for a wide range of applications in nearly every industry, including medical and pharmaceutical, automotive, consumer products, appliances, electrical components, aerospace and more.
We help all industries automate parts feeding processes with our cost-effective solutions.

We work with broad-spectrum clients, from large multinational corporations to small businesses with little automation experience, and help them automate parts feeding systems for their manufacturing processes.


Our industrial parts feeding systems are high-end and high-performance with easy integration to guarantee that your business will excel at economic efficiency and productivity.
Our products offer low operating costs and increase workspace safety. They are designed to run unattended for extended periods and increase productivity and efficiency regardless of manufacturing environment.
Our engineers have spent years finding the right resources to offer you quality at a competitive price with an average delivery of 8-12 weeks. When partnering with us, you choose investment security thanks to our products' long lifecycle, spare parts, and warranties, along with a dedicated service team that comes on-site to help when needed. We have developed a testing studio where we will take acceptance videos to ensure the system is ready to go without an on-site visit.
Bellco Feeders designed custom parts feeding systems, which means we can develop more flexible and less resource-intensive methods of manufacturing regardless of industry and would be happy to talk to your about your specific applications and needs.
Odds are, we've completed successful projects that are similar to what you need. And, if we haven't, we're eager to learn more and deliver the best parts feeding solution possible.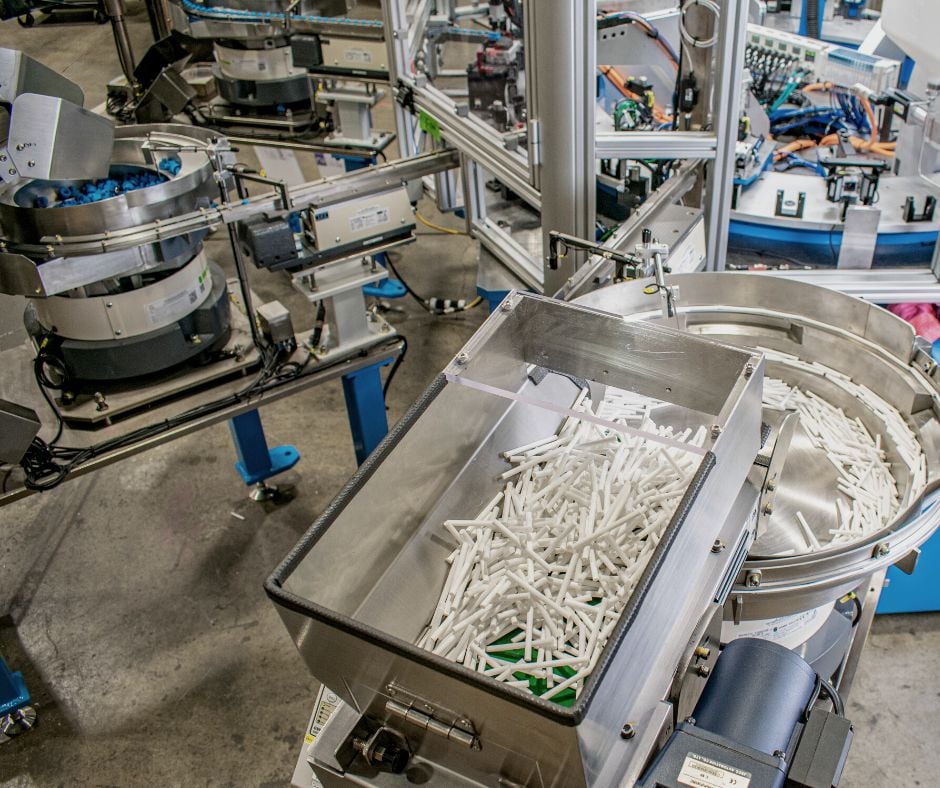 We understand the importance of quality components, competitive pricing and on-time deliveries. Our team is available to answer your questions and provide a quote for your custom parts feeding solutions.