Consumer Products

Industry
We have experience manufacturing

parts feeding systems

for the Consumer Products
The past few years have seen a new demand for consumer product goods, becoming one of the main drivers of conveyor systems and other automation technology. It is no surprise that fast-moving consumer goods (FMCG) companies are turning to technology to overcome challenges and take advantage of market opportunities.
Our team understands how challenging it is to operate in a highly volatile environment.
Our automated solutions keep you one step ahead of your competition in FMCG manufacturing.

We are a team of engineers with over 20 years of experience who have been pioneering Industry 4.0 development. We can bring you knowledge and expertise about the right parts feeding and material handling solutions for your operations.
In conjunction with our experience in the consumer products industry, we also supply vibratory bowl feeders, step feeders and other custom systems to manufacturers in the appliance industry. Our custom part-feeding systems can help you automate your production line and stay on top of today's modern appliance manufacturing trends.
From bowl feeder automation to custom parts escapement, we can offer you a full line of configurable manufacturing products to integrate into your application. Improve the speed, safety, and quality with which you produce appliances, such as refrigerators, washing machines, washers, stoves, etc.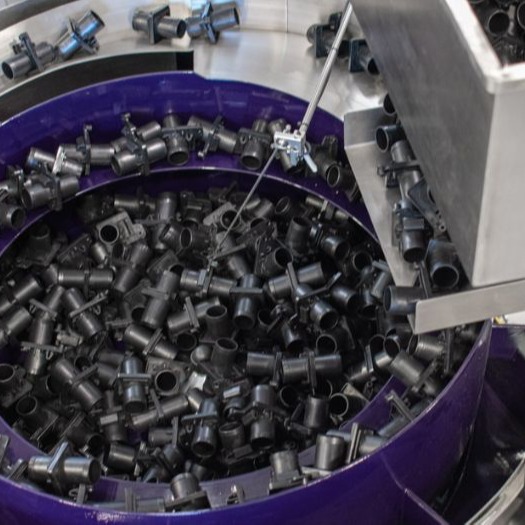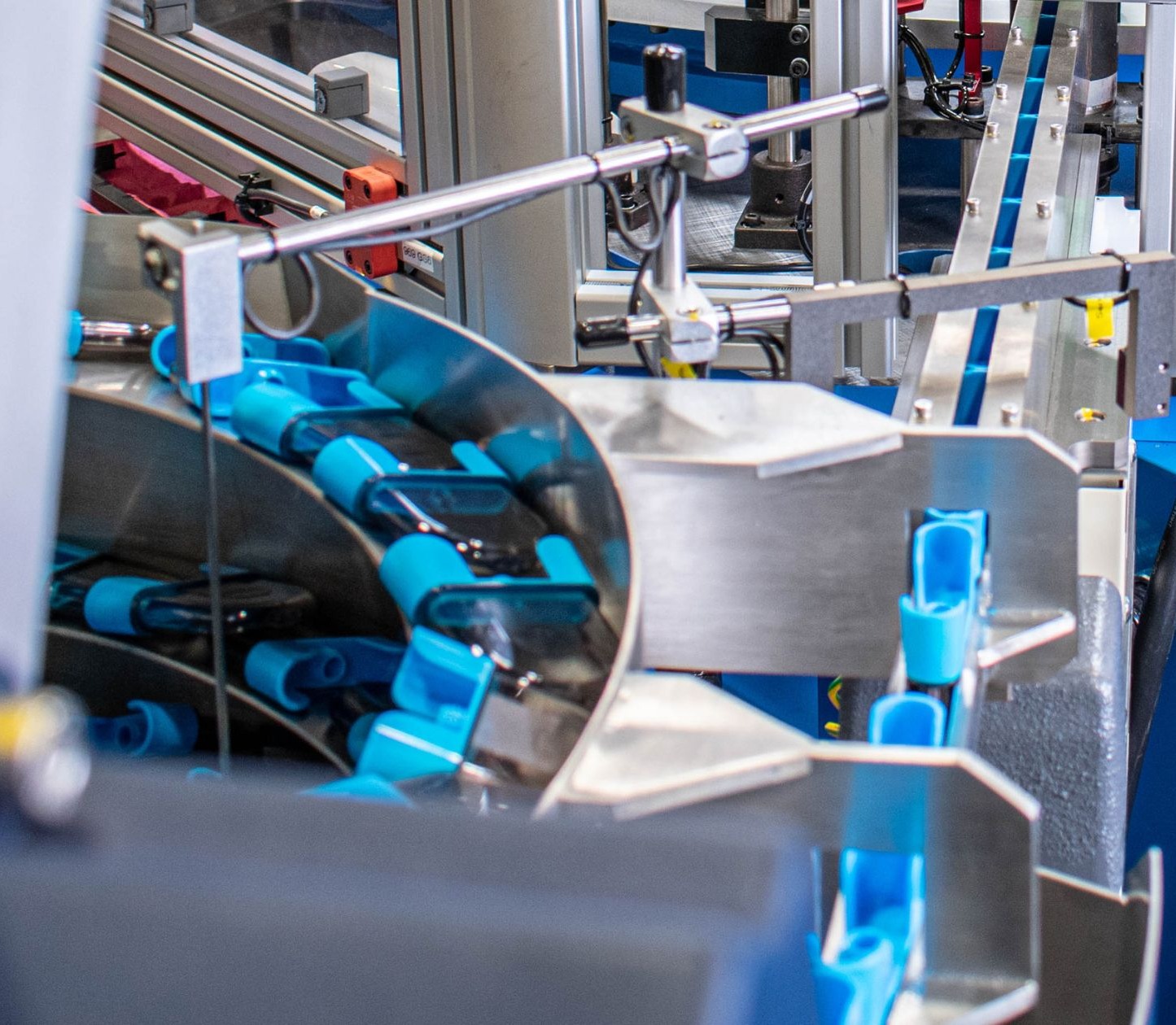 High-Performance

of Bellco Feeders
As a consumer goods manufacturer, you can rely on us for a custom, high-performance parts-feeding solution that offers an easy setup and configuration. Share with us your specific requirements - such as product variants, bulk hopper capacity, product feed rate, component escapement, singulation unit, product sense, and discharge height - and we will design a custom automated feeding system that meets your application's specifications.
We're experts in vibratory bowl feeders and offer complete solutions with industrial-grade hopper feeders, linear tracks, and custom parts escapements.
FMCG are items that are traded rapidly by consumers and require routine replacement, such as food, tobacco, cosmetics, and household cleaning products. We will offer a process automation solution according to your products' details and optimum support for your next feeding part system.
Child Proof Caps for an Insect Repellant Product

Bellco designed and manufactured three custom vibratory feeder bowls and bulk parts hopper to feed an automated assembly machine that produces insect repellant products. The three products were different sizes and geometries and all needed to be fed at the same rate.

Products:

child proof caps
inspect repellant container
fabric wick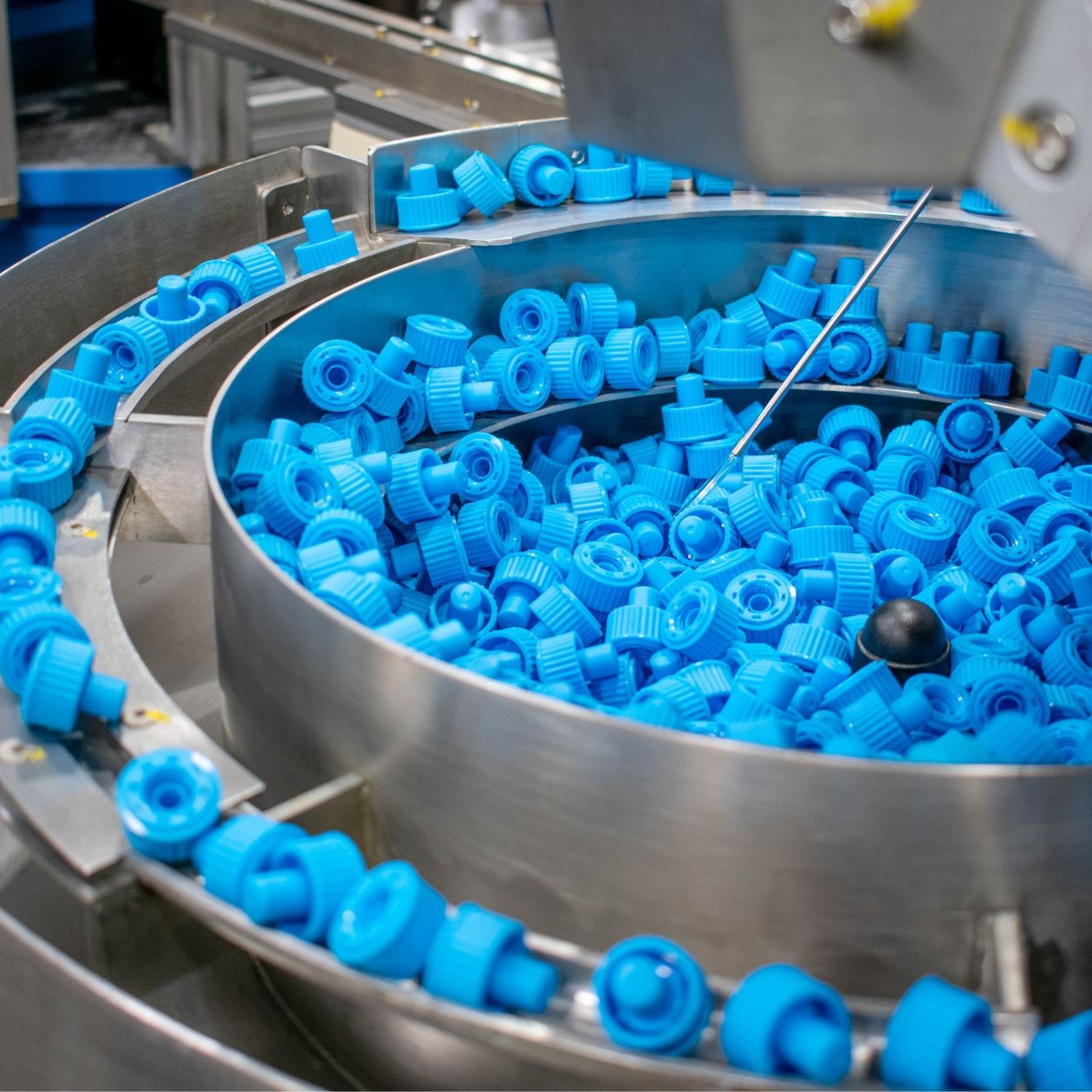 We understand the importance of quality components, competitive pricing and on-time deliveries. Our team is available to answer your questions and provide a quote for your custom parts feeding solutions.