Food

and Beverage Industry
We have experience manufacturing

parts feeding systems

for the Food and Beverage Industry
The food and beverage industry is expanding worldwide in response to changing eating habits and continuously improving living standards. Processing fruits, vegetables, grains, protein foods, and dairy products into final goods requires effective production management and quality control.
Bellco Feeders' high-speed vibratory feeding systems help the food and beverage industry maximize business strategies by accelerating processes and maintaining consistency through their product lines.
We can design Food Grade Standard compliant automatic, vibratory part feeding systems for food and beverage manufacturing that reduce the risk of human errors, enable labor availability, and provide rapid processing times and cost optimization.
We will work with you to plan and tailor a part feeder according to your requirements that solve your specific challenges as a food and beverage business. Our engineers have over 20 years of experience consulting manufacturers about process automation and trading part feeding and handling systems for different industries.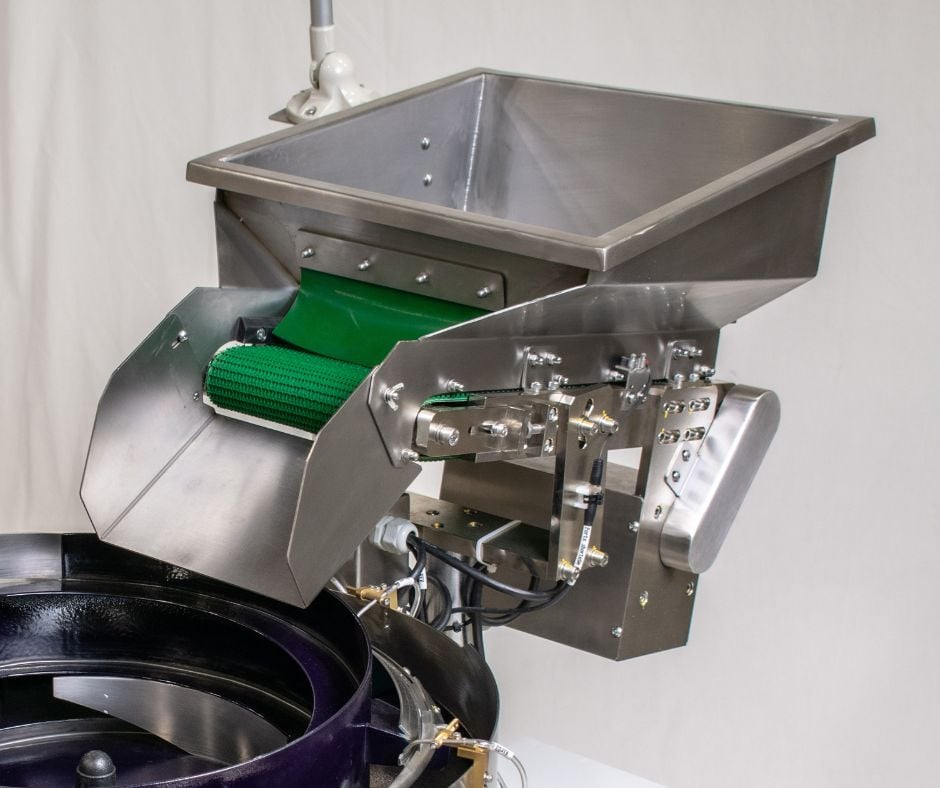 Reach out to us to evaluate how our automated vibratory bowl feeders, inline feeders, and flex feeding solutions can improve your plant output and efficiency.
Our industrial and automatic parts feeding systems are proven to reduce operational costs and allow our customers to recognize a quick ROI.
We will assign a dedicated engineer and team to your project and offer you a full line of feeder accessories and spare parts to ensure the best practices in your manufacturing process.
Metal Washer Vibratory Feeder Bowls for FDA Approved Medical Device

Bellco Feeders was able to design, identify and implement high-quality components to feed parts parts into an automated medical device assembly machine.

From ease of use, to operational costs, quality control and overall cost-effectiveness we effectively supplied systems that met all of our customers needs.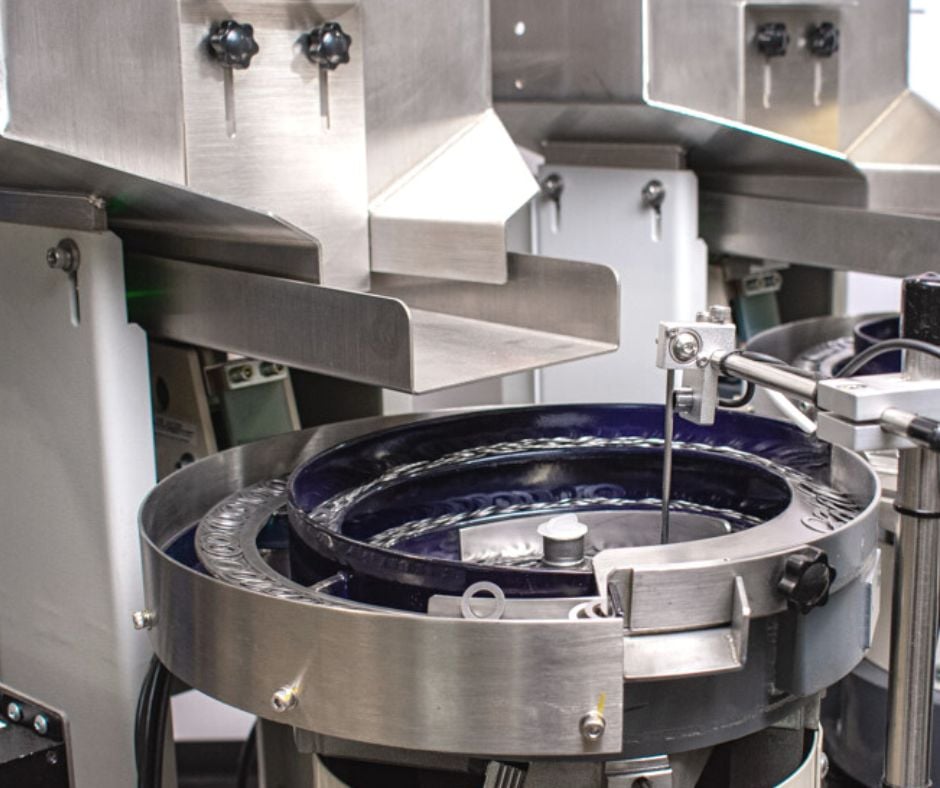 We understand the importance of quality components, competitive pricing and on-time deliveries. Our team is available to answer your questions and provide a quote for your custom parts feeding solutions.