Metal Spring

Feeding System
Bellco Designs Metal Spring Vibratory Feeder Bowl and Hopper.
Rate: 120 parts per minute per system

Hopper Capacity: 2 hours unattended run time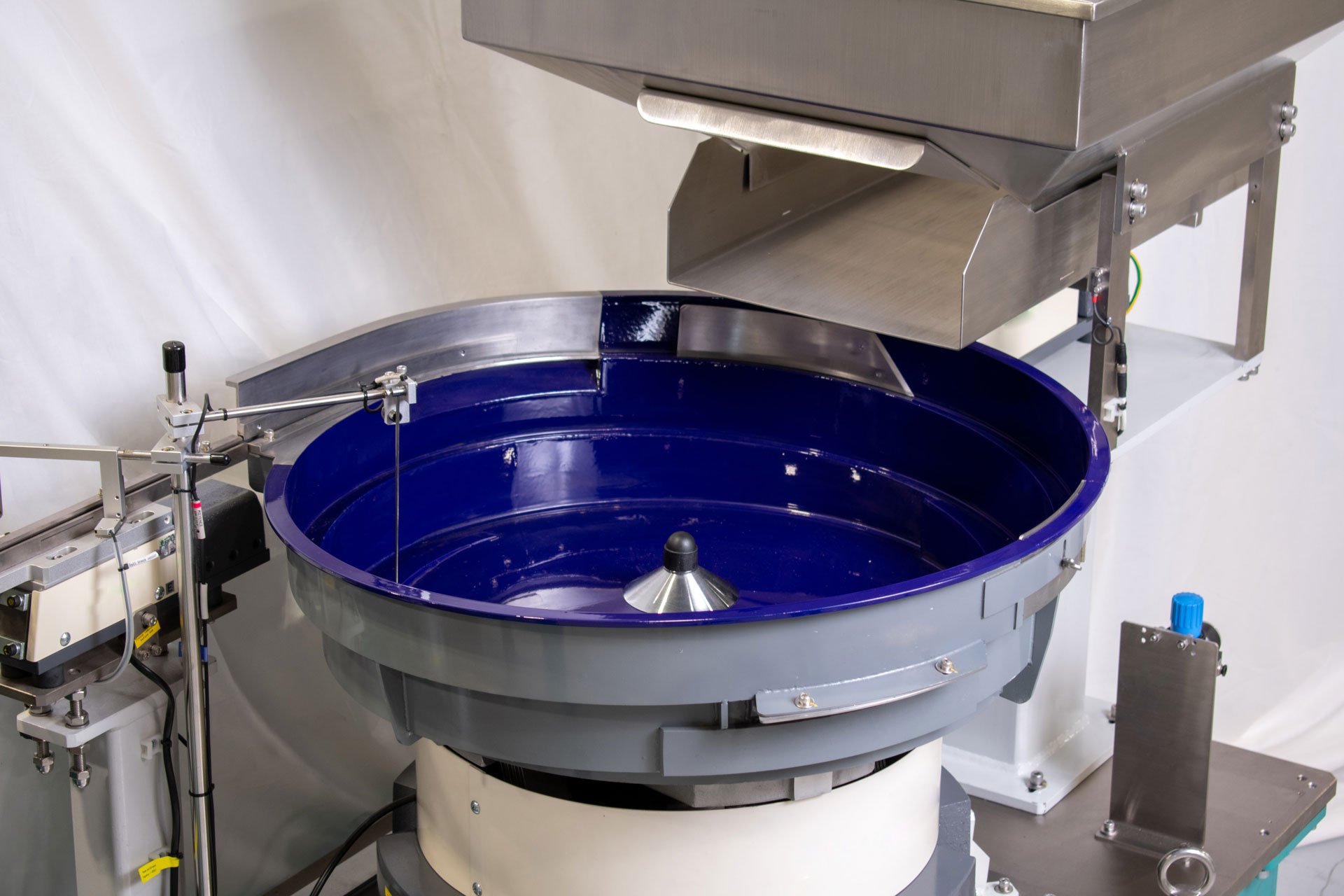 This automated part feeding system was designed by our engineering team to give operators ample time to complete other tasks before restocking the parts hopper.
Bellco provided a vibratory feeder bowl and a large stainless steel parts hopper. This feeder was equipped with custom welded steel legs and a long linear track feeding into an automated machine.
The Bellco team's attention to detail on this feeding system was excellent. From the large stainless steel parts hopper to the wear-resistant coating in the vibratory feeder bowl, our technicians crafted a beautiful system.
Our customer was able to enjoy our quick turn-around and was able to integrate this system into their automated machine within 12 weeks of placing the order with Bellco.
We understand the importance of quality components, competitive pricing and on-time deliveries. Our team is available to answer your questions and provide a quote for your custom parts feeding solutions.